Welcome to Breathless Whispers™
Breathless Whispers™ is interested in adult women (18+ years), residing in the continental U.S. for its direct dial/800, and dispatch / call-back sites. As a member of our team, potential contractors are required to agree to meet the following minimum criteria for further consideration:



Dedicated business landline


DSL, cable or satellite internet or a second phone line


Must have a Static IP address


Intermediate internet skills (email, IM, chat, cut/copy and paste, web-surf)


Ability to assist in your self promotion or desire to learn


Valid state ID and social security card
Our contractors are extremely open-minded, appreciate fantasy and sexual diversity, can converse on numerous levels and are very imaginative.
If you are enthusiastic and want to be recognized for your excellent work ethic and attention to detail, and desire personal and professional support from the company you give 100% to, we encourage you to contact us!
Breathless Whispers™ provides its operators with bi-monthly pay, direct deposit, high performance bonuses and 24/7 support from its hands-on owners. Dependable and money-motivated ladies are invited to complete our contact form.
Note: Adult gentlemen fitting the above criteria, who also enjoy speaking with other men, are welcome to contact us.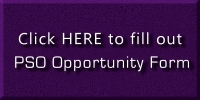 © 2005 — 2023 Breathless Whispers™
All rights reserved. No distribution of content allowed.